"Global Transmission Services" (GTS) Project:
Synchronize watches? That was yesterday…
That research into space has its roots firmly on the ground is proven, amongst other things, by the GTS project in which we are cooperating with Fortis Uhren GmbH and which is supported by the German Federal Ministry for Economy and Technolgy (BMWi) and German Aerospace Center (DLR) (FKZ: 50TK9806/9) .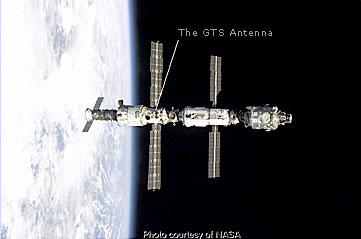 Global Transmission Services concern the transmission of radio signals from the International Space Station ISS for commercial applications. During the test phase, which will soon be completed, primarily two applications are being tested: firstly, the world-wide synchronization of radio clocks, each of which is supplied with the respective correct local time, and secondly a global theft protection for vehicles.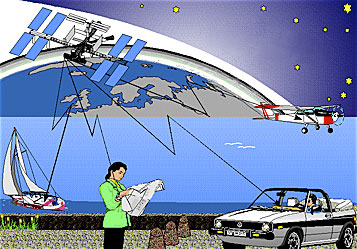 The latter project is particularly topical, since electronic immobilization systems protect the vehicle rather than the driver. The danger of this system is that there is an ever increasing direct threat to the vehicle owners to obtain the original keys. Theft protection using the GTS therefore goes a decisive step further: stolen vehicles can be located or even immobilized world-wide.
Advantages of the ISS for GTS:
Favourable orbital inclination, high orbiting speed, a very low altitude at 400 km: this means that every place on Earth - with the exception of the Polar regions - can be reached by radio several times a day.
The ISS is the biggest space project of all time - its advantageous orbit will definitely be available for the next 15 to 20 years.
Planned Commercial Applications:
Global radio clock synchronization
Paging
Data transfers to Smart Cards with polymer displays
Theft protection for cars, cheque cards, mobile phones etc
Car recall and emergency call
Remote controlling
Container tracking
Fleet management
Functionality of the Vehicle Theft Protection:
Owner reports the theft by phone
Hotline checks authenticity of the caller
Service centre sends command to the GTS on-board computer
Its signal is received in the vehicle and is checked whether it is genuine
The coordinates of the stolen vehicle are transmitted or, alternatively, important parts of the electronic control system are deactivated.